Some of the biggest companies struggle to find great talent in electrical engineering and PCB design. There are many obstacles to finding skilled engineers, and it's even true for firms with tons of money for scouting and vetting. That is even more apparent in smaller companies.
Why is it so hard?
For a project that requires highly specialized engineering skills, companies without the luxury of a big budget always have the option to bring an external firm or individual engineer into the team. The process costs less and is quicker than having to run a hiring process, yet it comes with the promise of quality contribution as good as a full-time professional can deliver.
Convincing arguments abound for why outsourcing is beneficial. But the decision to outsource alone is never a guarantee for an effective hardware development project. The key to success is hiring the right engineers for the job. Distant cooperation will never be as manageable as teamwork supervised under the same roof, but there are steps you can take to minimize the challenges to a large extent.
Finding the right match is paramount. You need a professional who understands both the technical side of the hardware and remote teamwork and communication. You can narrow down the search for the perfect partner with these considerations.
RELATED: Tips for PCB Design Services Creating New Products
General Expertise and Capabilities
You should learn more about the expertise, specialization, and general technical capabilities of the engineers or their companies. During the first discussion, usually by phone or email, it is wise to ask about the following points.
Tech Concerns
Technology platforms. Even when working on the same hardware development project, two different engineers may choose to use different sets of components. Each may suggest various chips and modules, wireless or wired networks, etc. In addition to figuring out which engineer whose preferences fit yours, such inquiry allows you to understand the technology awareness of every potential partner.

Furthermore it helps to get a glimpse of the preliminary bill of materials (BOM) before the actual project starts. Your engineer (or engineering team) needs to keep track of components' lifecycles too; they should not be discontinued, so you can easily obtain parts of the hardware in the future.
Instruments and equipment. Depending on the specifics of the hardware, the project may require certain types of tools and devices such as oscilloscope, logic analyzer, signal generator, and laboratory-grade digital multimeters. Please make sure that all the required instruments are available at the engineer's own workplace. It makes little sense if you have to purchase the equipment then ship them off again.
Tech Resources You Should Know
Computer-aided Design (CAD) software. For PCB design and layout, the tools or software may include EAGLE, OrCAD, P-CAD, KiCAD, Cadence Allegro, or Altium Designer. Hardware developers working on FPGA designs may also use Quartus and Vivado. Each software has its own advantages and drawbacks, but many times it is a good idea to hire an engineer whose preference for CAD software is the same as yours – the point is that when the engineer submits the work, you understand what has been and has not been done to the design.
Deliverables. For every step of the project completed, the engineer has the obligation to provide deliverables and output files like assembly drawings, PCB schematic and design, BOM, Gerber files, testing instructions, 3D models, and other production files. Keep the project timetable in mind, and never rule out the possibility of having to ask for modification.
Application Concerns
Testing and validation. Another important thing to ask is how the engineer tests and verifies the design before and after production. At the very least, there needs to be a multistage testing process which includes reviews of PCB layout and schematic. For the validation purpose, engineers must employ at the bare minimum design rule checking (DRC), electrical rule checking (ERC), electronic circuit simulators, and test points. Manufactured boards must pass a QA check too.
PCB manufacturing. In the event that you let the engineer handle the manufacturing of the board as part of the agreement, ask where PCB will be produced. It may not be ideal since the entire development team – not only the hardware engineer – must maintain good communication with the factory and share the design files. The fabrication process requires close monitoring on your part, and so does the PCBA testing.
Many hardware engineers and electronic design firms put all that information on their website, business platforms, network profiles, and perhaps social media. However, making an introductory call to ask for more detailed information is always a good idea. That way, you can gauge how well those engineers communicate their capabilities to clients.
Related: The Best PCB Design Software for Electrical Engineering Professionals
What Else to Consider?
An introductory call can be pretty informative. However, it is insufficient for making a hiring decision, even more so when the engineer has to work remotely. That means you have no luxury of discussing any potential challenge in person. There are additional considerations you should discuss later.
Collaborative Works
There are generally two approaches to collaborative works: Agile and Waterfall. The first approach offers flexible and continuous improvement throughout the project where clients correct the specifications and developers do the tweaks accordingly. The points are experimentation and change.
On the other hand, the Waterfall model is more linear and sequential; every team member has a specific role, and none of the development phases will change. The next step cannot start unless the current one is completed and verified. The waterfall is a good fit for hardware development projects with well-defined specifications, and no adjustment is necessary.
Communication and Project Management
In a well-structured development team, the members share responsibilities. As an example, a project team is typically composed of a Project Manager, Business Development Manager, Chief Technical Officer, Technical Lead, Engineers, and Account Manager. Each position has its own set of clearly defined job descriptions. One of them is the primary point of contact, although ideally, all members, including engineers, should be easily reachable by the client.
If the outsourced engineers work remotely from overseas, fluent English is non-negotiable. Differences in organizational cultures, which may lead to misunderstandings, must be taken into account as well. Before the collaborative work is made official in a contract, insist on discussing potential issues that may arise from this diversity. Everybody needs to be on the same page about teamwork and business ethics for the collaboration to run like a well-oiled machine.
Engineers working in another country or region probably have different work hours due to time zones. It is more convenient to collaborate with people whose schedules sync with yours. Have a regular discussion time during the workday to check on progress and provide feedback.
Rate by Regions
The salary scale is determined by the country's economy and living standards. Therefore hourly rate depends on the location where the engineers work. The hourly rates of engineers in North America and Northern and Western Europe are higher compared to the same profession in other regions such as China and India.
For example, if a hardware development firm in the US charges up to a $300 hourly rate, the same firm with the same specialization in developing countries probably will cost only a third of that amount.
Money is always one of the most important considerations, but going for the lowest- or highest-priced engineering service is usually not recommended. Chances are you probably get the same stellar work from the second or perhaps the third most expensive firm; in such a situation, price differences are most likely due to a competitive business landscape rather than lower-quality jobs.
Payment Terms
Depending on project type and requirement, you can pay based on an hourly rate or milestone completion basis. The hourly-rate payment model works best when the hardware in question still requires some experimentation and development. You are not entirely sure about the components to use and technologies to implement in the hardware, so it is hard to predict when the following deliverable will come.
The project is not merely about creating the hardware based on a proven schematic but starting from scratch with many unknowns in the process. Without a clear picture of how the finished hardware will perform, opting for fixed installments on a milestone basis may result in poorly designed products. Engineers rush to get the job done and receive their payment, leading them to cut corners.
Paying at Fixed Price
A fixed-price payment method is suitable when you have already estimated the exact scope of work and come up with an accurate number of hours required for completion. The project offers no deviation from specification. In other words, there is no more research and development involved. All the engineers have to do is build something accurate to the details provided.
Regardless of the payment term to be agreed upon, specify the currency (e.g., euro or dollar – if the latter, what country dollar applies) and method of payment bank transfer, credit card, or online system). If both parties cooperate via intermediary platforms, use the payment method specified.
Workflow
Hardware development becomes more efficient given a well-organized workflow on both sides. The outsourced engineering team has someone as a point of contact, and so should you. Good communication practice ensures properly coordinated actions and cooperative management between internal and external teams. The workflow in hardware development projects typically runs through the following phases:
Requirement Analysis → Component Selection for BOM → Schematic Design → Review → PCB Layout ↓ Certification ← QA Testing ← Testing ← Firmware Development ← PCBA Fabrication ← Review ↓Mass Production
You should be able to go back to any of the previous ones in case issues arise. For example, you can go back to firmware development, schematic design, or PCB layout after testing. Clearly defined requirements are crucial during the first few phases with minimal participation. The starting point of your more intensive involvement is the first review after schematic design. There will be another review for the PCB layout when the schematic is approved just before board fabrication.
Specification documents usually include core components and the main functional requirements of the hardware product. Assuming you already have an idea for the mechanical aspect of the product, such as enclosure shape and material, the engineering team will need a 3D model file for it. At least provide specifications for the housing so the team can work on a PCB dimension that fits the size from the start.
RELATED: Manufacturing Service and Tool Design Engineering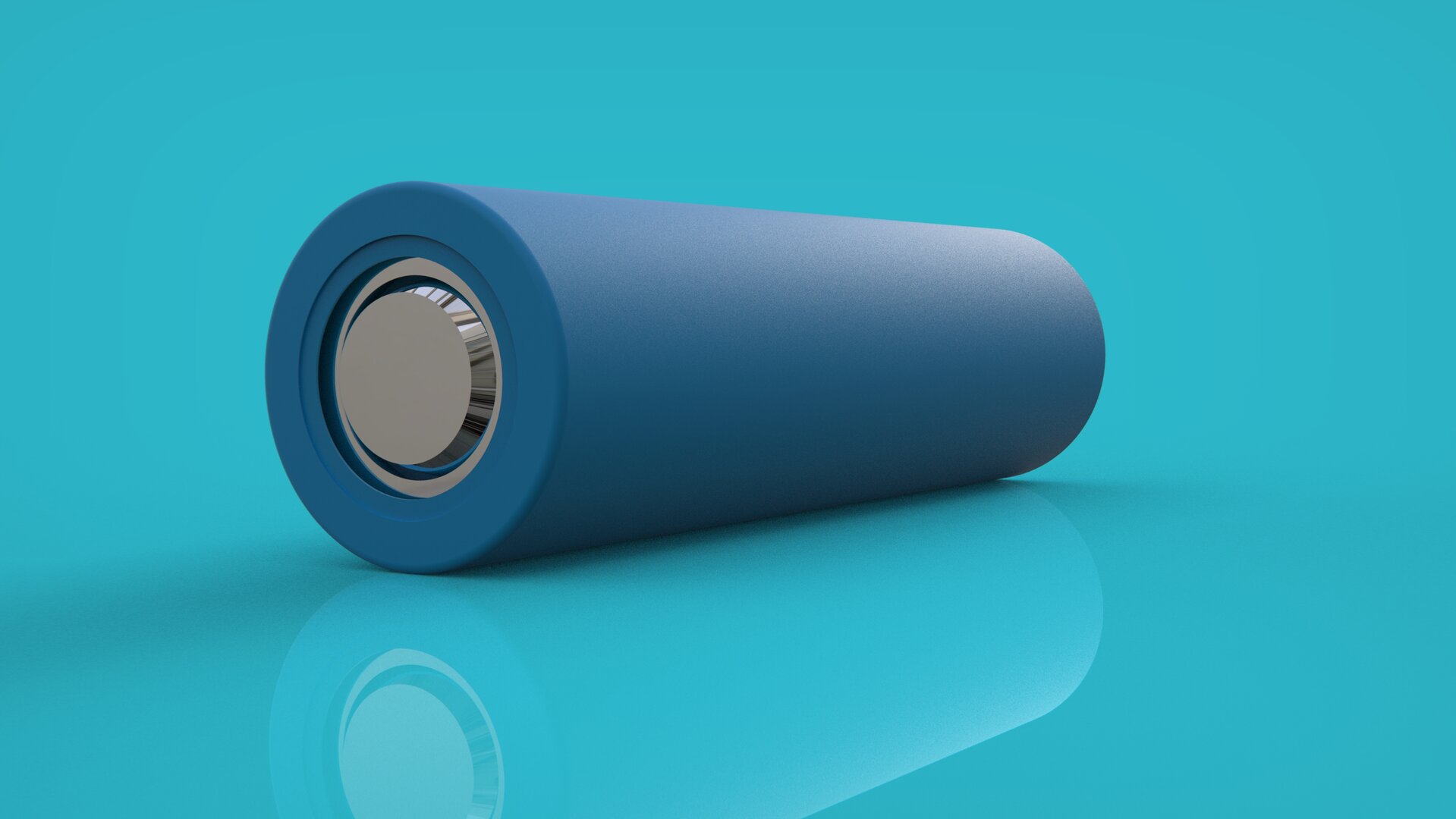 More On Workflow Stages
Turning a complex electronic idea into a hardware product is often a multi-stage work that may include several iterations of PCB and prototyping. Even when everything builds according to a written plan, differences in behaviors between documentation and the physical product are not unexpected. After testing, the hardware engineer determines whether or not another iteration is necessary based on test results. If any changes occur during the development, inform the team right away because modification in electronics can be quite complex and time-consuming.
Some engineering teams may ask for information regarding your product idea or business requirements, but be very careful about it, especially before receiving a patent. Ask the engineering team to sign a non-disclosure agreement beforehand. Such an agreement keeps non-public business information a trade secret. Terms concerning the release and use of information can appear in the contract, but NDA is not uncommon practice either. Sometimes you cannot avoid sharing proprietary information, for example, when the hardware is part of a more extensive system, requiring you to provide more complete data for the sake of test results accuracy.
Intellectual Property Rights
Protecting your intellectual property is of the utmost importance, even more so when project development involves external entities, for example, outsourced engineers. There are some safety measures to take, such as NDA, framework agreement (master service agreement), obtaining a patent, and delegating tasks to separate teams to prevent any single entity from uncovering an entire product design.
You will come across engineering firms that offer ready-made contracts which require your signature before the work begins. Make the time to study everything in the contract and hire an IP lawyer if necessary before signing. You can also propose your own contract form with the help of an attorney. The paperwork is often a time-consuming task, but all the words written on it can be the most defining crucial parts of the project.
Engineer's Reputation
A reliable way to figure out more about outsourced engineers is by checking reviews written by previous clients. There is no guarantee the testimonies involve objective observation or that the engineers have not filtered them. However, reviews still give a general impression of the quality of work and services provided. You should be able to find portfolios on their websites or social media profiles too. Unfortunately, it is often difficult to verify if all the big-name companies listed in the portfolio have actually hired the engineers sometime in the past.
For example, in the portfolio page on the website, an engineer may list some consumer electronics brands like Intel, Toshiba, Sony, IBM, and so on, but still, there is no way for you to verify the claim. Instead of taking their word for it, check for engineers' ratings on popular services such as Clutch and GoodFirms.
Most freelancing platforms for remote collaboration also have their own rating systems. If there is any doubt, you can leave a message in their profiles and ask for references. The engineer's willingness to share references is a positive sign. When working with freelancers, it is best to start with a small project as a test run, which does not take a lot of money. After successful completion, you can proceed with a more elaborate, more extensive project.
Similarity of Projects
The world has no shortage of engineers to help with your project. They have done countless works with different levels of complexity for companies across many other countries. To improve your chances of hiring the right one, look in their portfolio for any project they have done similar to yours.
New product design requires the development of both hardware and software. For example, if your product is a brand new fitness tracker, consider hiring a design firm with experience in the smartwatch. If it is car satellite navigation, engineers who have built GPS tracking systems would be good candidates. For high-end headphones, engineering services focusing on multimedia hardware are an excellent fit.