Do you need to write a 3D rendering brief for your upcoming project?
A 3D rendering brief should be well-written and properly structured to ensure that both clients and architects understand every aspect of the future design. It needs to describe various points that include the project's purpose, style, hues, colors, setting, and the visualization's overall mood.
The brief might not look enticing enough to prepare a brief for a new 3D rendering job. However, if you spend enough time on it, you will be able to nail it. The best thing is that you will get back renders that will surely stand out more than your competitors.
This short guide will give you a quick insight into what a 3D rendering brief is and how you can write one to ensure successful results. 
What is a 3D Rendering Brief?
The 3D rendering brief is a type of document in which the clients give the contractor ideas and instructions for the 3D rendering project.
An effective 3D rendering brief is basically a detailed summary of the project and contains all relevant details required by the contractor for its completion. All 3D rendering companies ask for this document prior to working on a project for them to better understand the goals and needs of the clients.
Some of the pieces of information that are a must-have in any 3D rendering brief include target audience, project goals, and the client's personal recommendations.
Importance of a 3D Rendering Brief
You can think of a 3D rendering brief as a project's initial blueprint that every stakeholder uses. This organizes every aspect of a future design project and serves as the guide for a contractor.
There are several reasons why it is important to write a useful, on-point, and clear brief and these include the following:
It aligns the expectations of the designer and client of the project. 
This helps the designer in understanding the specific results you are looking for. 
It helps the designer get a better understanding of the target audience. 
The rendering brief makes it easier to manage the project. 
It reduces potential miscommunications. 
RELATED: Is 3D Modeling and Rendering the Future for Architectural Design Firms?
How to Write a 3D Rendering Brief
Now that you know what a 3D rendering brief is and why it is important to prepare one, it is time for you to get started with writing it. Here are the steps you need to follow.
1. Determine the Project's Purpose
It is easy to assume that the purpose of 3D rendering is to showcase your next project. While this is the common concise purpose of 3D rendering briefs for architects and interior designers, this doesn't say anything that the designer will find valuable. You should come up with a purpose that will go beyond what is already obvious.
You can consider this statement of the purpose as the summary of the project as a whole. There are three relevant questions that the goal of the project needs to answer:
What specific type of project are you trying to show?
Who is its target audience?
What is the kind of effect you are trying to achieve?
You also have to make sure that you keep the purpose of the project to only two sentences. Most of the time, a single sentence is enough but you can also add another one if needed.
2. Describe Your Target Audience
Who are you making the 3D rendering brief for? Knowing your viewers' goals helps designers understand what type of rendering they would want to see. This is why the next part of your brief should be for creating your ideal audience's profile. 
Here are some of the questions you can ask yourself:
Who is the 3D rendering's ideal target audience?
What are their specific goals for the design?
Do you intend to solve any problems with your architectural solutions?
Are there specific recommendations or requests given to you to come up with the design you are visualizing?
You need to share the key points from your company's customer persona in this section in the case of promotional 3D rendering.
The persona contains details about a customer's:
Annual income and occupation
Goals and values that affect their decisions and purchases
Their interests such as their favorite brands and social media
You need to share these details with the 3D rendering artist as this will help them understand better how they can make something that will check all the boxes and create that wow factor among the right type of audience.
3. Choose from the Different Types of 3D Rendering
Depending on your presentation's goals, there are several forms of 3D renderings that you can choose. Remember that you could add several times to your 3D rendering brief as necessary.
Aerial 3D rendering displays buildings, especially from a bird-eye view, to visualize how these will fit into the neighborhood. Most of the entire structure of the building is visible together with the features of the landscape.
For clients to have a stronger sense of the features of a property or product, designers can use animation software for animating the visuals. This visual will give the client a walkthrough of the property or glimpse of the product in action while focusing on its most crucial factors. This is the perfect chance for clients to experience what it will be like to live inside the property or use a product.
It is a form of rendering that presents the exterior of a building. This is ideal for architects and real estate agents who wish to showcase their next projects. An external rendering may also feature more detailed surroundings such as fences, trees, streets, people, and vehicles.
Presenting the floor layout to clients can help them better understand the size and orientation of a place. You will be able to give some suggestions for planning furniture as well as other objects on a plan or talk about these details with them.
In interior rendering, the vantage point is inside the building. You can use them for showcasing the design of apartments or homes. Realistic 3D renderings can also be very effective for offering an immersive experience since they show light, colors, shadows, furniture, and other types of details.
4. Provide a Description of the Concept
The concept is essentially your 3D rendering's description. This gives a description of the detailed appearance of the final images. It is an important section that shows how every 3D rendering image will help achieve the project's goals.
The concept should ultimately clarify the following points:
Viewpoints and camera angles
Style of images
Environmental and weather conditions
Presence of vehicles, people, or other elements or objects
How can you describe these points?
Take weather conditions, for instance. It is important that you decide if you will showcase the building in a different background or in its actual environment. This information can be very useful for 3D rendering designers particularly when they need to identify natural light sources.
You might also want to try using bullet points for each list in the brief. This will make it easier to understand the text while neatly organizing the document. Another pro tip here is to pick a unique font for the brief. Custom-made fonts can make you stand out and leave an unforgettable impression.
RELATED: Why Product Design Services Use Photorealistic Rendering For Marketing New Products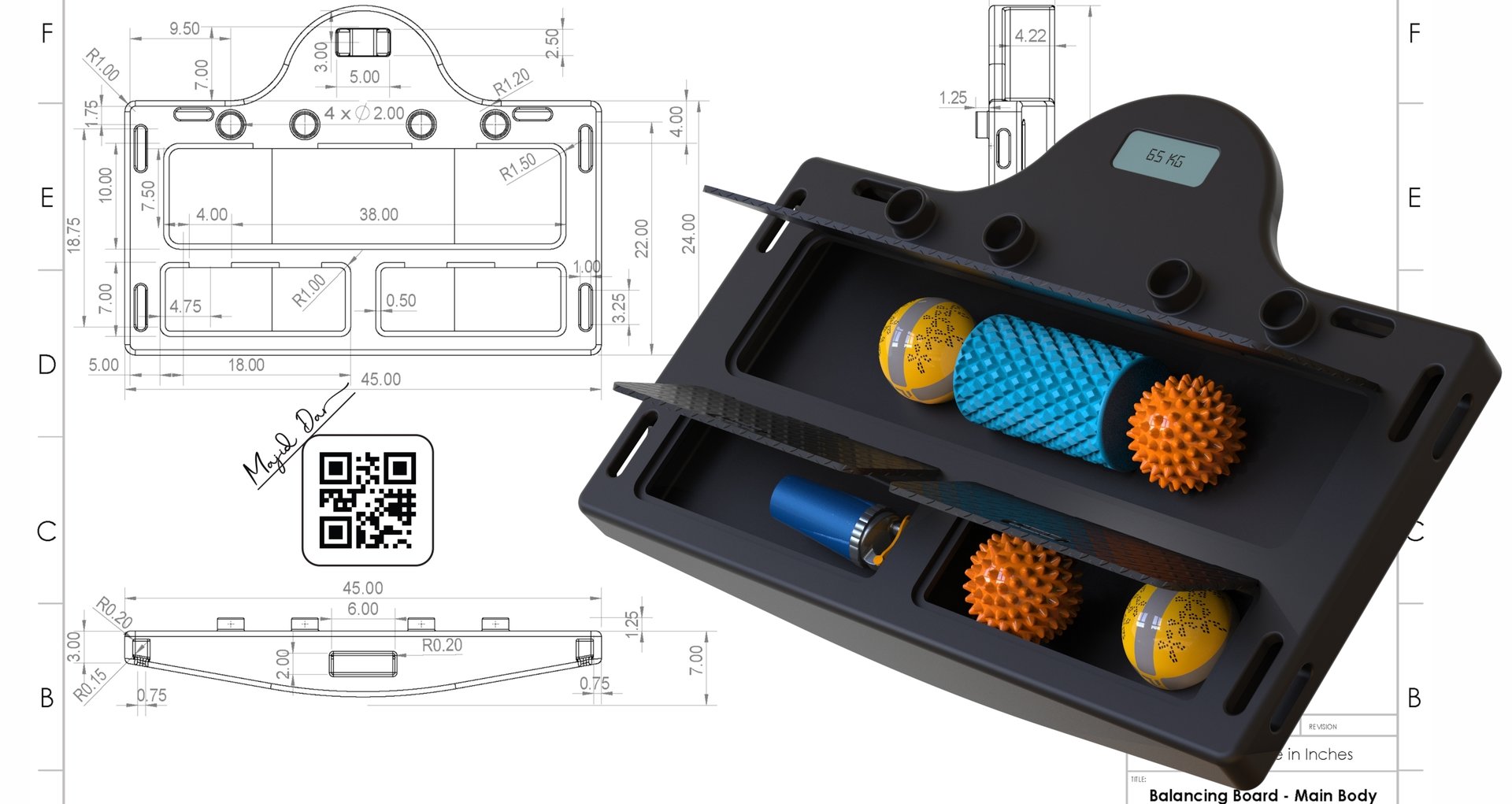 5. Pinpoint the Preferred Finishes
A realistic appearance is something that the designers plan with extra care. Your brief must contain a section about this. Here, you will be able to help the designers in understanding how you can make the rendering look just like it will in real life.
It means you need to write a paper for your brief and provide references for materials used for the building or product's construction. You can also add colors of the future item if you know them. The designer is going to use references for choosing the right colors and hues. They will eventually be able to develop surfaces with a special look and feel. 
Don't forget to consider the pictures of objects made with the target colors or materials. These have a significant impact on how realistic the rendering appears.
6. Concentrate on One Idea
Most 3D rendering images attempt to get in as many details as possible. It means they include visualizations of entire apartment buildings, houses, and others together with the surroundings.
While this is an amazing start, you can still do something to leave your clients more impressed. One idea for wowing the client is covering a view of a particular element.
For instance, you can come up with an image of a roomy balcony with cozy chairs instead of placing the camera at a distance just to capture the entire house in a single image.
You can also create a visualization of the image and discuss how fun it would be to cook in that spacious kitchen. You can also inspire clients to imagine how it would be to have a dinner party there. 
Discussing such ideas is one of the best ways to forge an emotional connection. Through this, it will be easier for you to impress clients and keep the discussions going.
Another good example is the rendering of a balcony. You can inform the client of its dimensions and give some ideas how they can spend their time there. Just think of all those peaceful nights with a glass of wine with a book or a festive party with friends and neighbors.
7. Include Small Details
One of the reasons why 3D rendering is very popular is because of its ability to create images with plenty of details. In the case of real estate developers or agents, these details may hold the secret to connecting with clients on a more emotional level.
For example, when visualizing an office space, aside from the usual images, you can also add a cup of steaming coffee to make things look better.
Adding details like these can help invigorate your client's imagination. They may be able to picture themselves working in that very office, talking with colleagues, or waiting for an important meeting while enjoying a cup of coffee.
You can also share such visualizations on social media as one aspect of your campaign. This is a great way of impressing prospective clients and showcasing your designs to more people. 
8. Set Specific Deadlines
Deadlines will always be important. If you have a time-bound project, you might want to add time limits to your 3D rendering brief. Doing so can help the 3D rendering designers organize their work in order to have the visualizations ready on or before a set deadline. 
Make sure that your deadlines are realistic. It can take anywhere from a few hours to several days to create a single visualization depending on the type of rendering. Inform the designers immediately if you need the project urgently.
9. Remember the Additional Materials
Do you have additional materials that may help the 3D rendering designer do a better job? These can include existing rendering, drawings, videos, photos, objects, animations, or any other files that have something to do with the project.
These additional materials will be helpful for the designer to give them inspiration for creating an outstanding rendering. Don't forget to provide them. If there are plenty of materials, ask the designer about the ones that will be most useful for them.
How Cad Crowd can Help
It is never enough to just describe the final design of a product or building for people to visualize how it will look in real life. This is where 3D rendering designers can help as they let people see it before construction or development even starts. 
A well-structured and clear 3D rendering brief plays a big role in helping you achieve results and impress your clients with amazing visuals. 

Have us take a look at your brief and we'll make sure our top-tier 3D rendering professionals impress your clients. Get a free quote today.